Update and Improve Your Website in Five Simple Steps

As your business evolves, so should your website. It's an online extension of your growing company. Website content should be updated to reflect changes in your business, products, customer service options, industry news, community involvement, etc.

However, you don't necessarily have to overhaul the entire site to take it up a notch. Let's look at five easy ways you can spruce up your website without spending a fortune.
---
1. Update Your "About Us" Page
The "About Us" page is probably the most important tab on your website. According to Alexander Kesler of Search Engine Journal®,1 a well-developed "About Us" page is:

Informative: It should tell customers who you are, what you're selling, your history, your business philosophy and what makes you and your company unique.

Engaging: The "About Us" page is similar to a first impression. You want to make a good first impression and encourage potential customers to contact you with technical and sales questions.
Easy to navigate and mobile-ready.
Lindsay Kolowich of HubSpot® analyzes "About Us" pages in her article "15 of the Best 'About Us' & 'About Me' Pages and How to Make Your Own",2 and provides tips on creating an engaging page. Check out her examples and adapt those principles to your web page.
---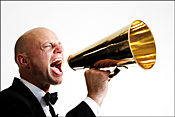 2. Include a "Call-to-Action" on Each Page
Now that customers know who you are and what you're selling, it's important to encourage action. Whether you would like clients to sign up for your eNewsletter, download the latest industry or product news, visit your social media pages, or learn about your comfort system "Clean and Check" special, include a call-to-action on each page of the site.

---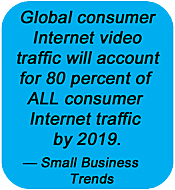 3. Consider Using Video on Your Site
According to Small Business Trends®,3 "global consumer Internet video traffic will account for 80 percent of ALL consumer Internet traffic by 2019" (emphasis added). As this statistic indicates, video can immediately transform your website into a more interactive online experience.

Consider using video to introduce a new KeepRite® furnace, thermostat, or AC unit. Or, create a quick video that will help customers change a filter or check their equipment before the season starts. At the end of each video, include your business contact information so customers know who to call if they have heating and cooling questions or need assistance from a technician.
If you own a smart phone, you probably know how to take a quick video, but you may not know how to upload the video to your site. YouTube® makes it relatively easy to host and stream videos, but you'll have to establish a YouTube account if you don't already have one. Click here for more information on YouTube.
In addition, here are a few links from Google® that show you how to upload a video to your website:

Click here to learn how to embed videos on your website.

Click here to learn more about embedded video players and parameters.4
---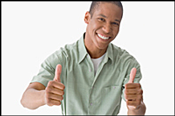 4. Incorporate Testimonials Throughout Your Site
When a customer raves about the new KeepRite furnace you just installed or how helpful your team is, it's important to capture that testimonial and include it on your website. Don't be afraid to reach out to your best clients and ask them for a quote on how your company saved them time or money or helped their family stay warm during the frigid winter. Always obtain customers' permission to use their testimonials on your website.

Rather than creating a "Testimonials" page (no one likes to read pages upon pages of praise), incorporate customer quotes throughout your site. You could include testimonials as a scrolling banner at the bottom of each page or capture a customer quote via video and upload it to your site.
---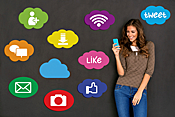 5. Include Social Media Icons
Include links to your social media accounts in a prime location on every page of your website (i.e., header, footer, sidebar or floating bar). And, vice versa: incorporate your website URL on your social media posts when possible. Make it easy for customers to connect with you on your website or your company pages on Facebook®, Twitter®, YouTube®, Google®, etc.5
Need a quick tutorial on how to create the social media icons for your site? Sophia Bernazzani of HubSpot explains in her article, "How to Create Social Media Buttons for All the Top Social Networks."
---
Today, we've provided a few ways to take your website to the next level. It's important to update your "About Us" page as your business grows. Encourage action from customers on the site and ask them for testimonials you can share. Stay connected with customers across all platforms — website and social media networks — by adding social media links to your site. Try these tips to take your website up a notch in 2019!

---
1 Search Engine Journal is a registered trademark of Alpha Brand Media, Inc.
2 HubSpot is a registered trademark of HubSpot, Inc.
3 Small Business Trends is a registered trademark of Small Business Trends LLC.
4 YouTube and Google are registered trademarks of Google LLC.
5 Facebook is a registered trademark of Facebook, Inc. Twitter is a registered trademark of Twitter, Inc.