Boost Online Marketing Efforts and
Stay Connected with Customers Using these Email Strategies
Is email still an effective way to market your HVAC business in 2020? The simple answer is "Yes!" Email marketing is an easy and cost-effective way to stay connected to customers. According to Oberlo®, "for every dollar you spend on email marketing, you can expect an average return of $42."1
In Part 1 of our series, we provided several ways to "Enhance Your Email Marketing Strategy," and build your business email list. Now that you've got a sizeable list of customer email addresses, let's discuss the types of emails you can send to boost your online marketing efforts. Here are five emails you can start sending to customers today (once they have opted in to receive emails from your business):
Welcome Email
Informational Email
Promotional or Specific Offer Email
Social Media Email
Thank You Email.
---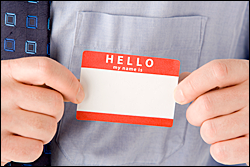 Welcome Email
What do you typically do if you're meeting someone for the first time? Or, an acquaintance attends an event at your business, your child's school, or other location? You "welcome" them! So, it makes sense to send a welcome email to new subscribers.
A welcome email is a great way to introduce your business to new customers. "Welcome emails receive higher than average open rates and click-throughs and they generate more revenue," according to Maropost® in its article, "9 Types of Email Marketing Campaigns You Should Already Be Using."2
It's important to send a welcome email within a few days of the customer subscribing to your list so they know you'll respond in a timely manner. In the email, educate customers on your brand, get them excited about KeepRite® products, thank them for signing up, and/or provide a special offer or "welcome" gift. Some companies use a series of two or three welcome emails over the course of several weeks to build rapport with new customers.
---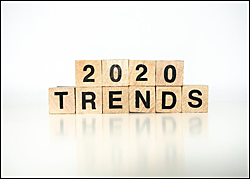 Informational Email
This type of email does exactly what you'd expect: shares information with everyone who has subscribed to your email campaign.
Use informational emails to distribute your e-newsletter or share the latest details on:
New KeepRite® products,
HVAC trends,
Energy-saving tips for homeowners,
DIY or How-to change a filter, etc.,
New employees and certifications/training,
Upcoming events.
---
Promotional or Special Offer Email
You likely have promotional emails in your inbox. The goal of a promotional email is to provide a special offer or sales promotion so customers will try a product or service and realize the benefits for themselves. Interestingly enough, according to Statista®, "49 percent of customers said they would like to receive promotional emails from their favorite retail brands on a weekly basis."3
Of course, you may not want to send the same promotional email on a weekly basis that offers "15 Percent Off the Next Complete Comfort System Check and Filter Change." Keep emails professional, but don't be afraid to demonstrate how your business is unique. Maropost® suggests adding any of the following to your traditional email promotion to personalize it:
Make it humorous
Pique their curiosity
Provide a free product or service
Use an infographic with color and images that grab attention
Have an employee serve as a spokesperson
Integrate aspects from your business, the community, art, or music.2
---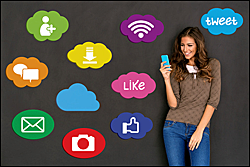 Social Media Email
You've been working on your business Facebook® page and your presence on other social media platforms. So, you want to invite new email subscribers to interact with you on social media.
An email with links to your social media channels and other vital information makes it easy for customers to find you! Ask customers to post photos of their new KeepRite® Ion™ System Control to your Facebook® or Instagram® accounts via a social media email. Make it a contest and offer a prize to customers for the best photo.
---
Thank You Email
A thank you email shows sincere gratitude to your customers and lets them know you didn't forget about them after the sale. Provide your contact information in the thank you email so customers can easily reach out to you with future HVAC product or service needs.
A thank you email is also a great opportunity to collect customer feedback. Ask homeowners to leave a review for your business on your Google®, Facebook® or Yelp® page.
---
Build your business email list and ensure that customers have opted in to receive emails from your heating and cooling company. Then, develop an email marketing strategy that utilizes a mix of the "Top 5" types of emails: the welcome email, the informational email, the promotional email, the social media email, and the thank you email. Email marketing is an easy and affordable way to stay connected with customers and keep them coming back for more!
---
1 https://www.oberlo.com/blog/email-marketing-statistics
2 https://www.maropost.com/9-types-of-email-marketing-campaigns-you-should-be-using/
3 https://www.statista.com/statistics/434649/promotional-email-frequency-preference-usa-consumer/
All trademarks are the property of their respective owners.